Preventing Heartworm and Other Parasites at Our East Islip Veterinarian
Caring for your pet requires the right check-ups and treatments. When you notice that your pet has signs of a parasite, you want to remove the pest from your pet's body. At the All Friends Veterinary Hospital, we offer treatments to help with common parasites and heartworm.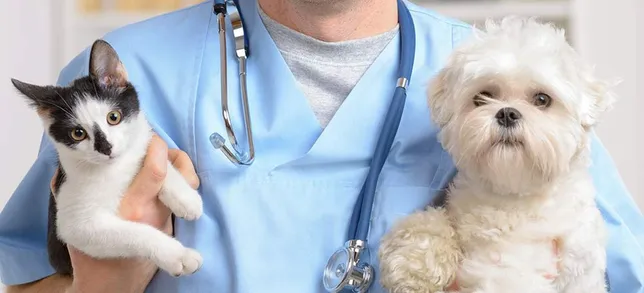 Heartworm and Other Pet Parasites
A key part of keeping your pet healthy is learning about cat and dog heartworm information. Heartworm is a parasite that infests your pet from a mosquito bite and travel to your pet's heart. When you do not treat a pet for the parasite, it may cause severe health concerns and damage to internal organs. In some situations, heartworms cause the death of a dog.
You may ask how long can a dog live with heartworms, but generally, you do not want to wait for treatment because the damage persists even when the parasites are no longer in your pet's body. An infestation of heartworms may also cause damage to a cat, even when the parasite does not reach adulthood.
Other pet parasites range from other worms, fleas, and ticks. You want to act quickly when you notice health concerns in a pet to eliminate potential risks and long-term complications.
Reasons to Check Your Pet for Parasites
The primary reason to check your pet for parasites is long-term health. By catching the problem at an early stage, you limit the risk of long-term damage to your pet's health. While you may ask are heartworms contagious, the primary problem is the impact of the parasite after it infests your pet. It causes physical damage to your dog or cat's internal organs and may cause death in severe situations. The parasites can infest your pet from a single mosquito bite, so you may face challenges with the parasites throughout your pet's life.
Treating your pet for common parasites or taking preventative measures to reduce the risk of health complications will help your pet stay healthy and active. A veterinary professional provides the care a pet needs to address parasites.
How a Dog Heart-worm Treatment Helps with Health
The way dog heartworm treatment helps with health relates to the impact of the parasite. By removing the parasite and taking steps to actively prevent future infestations in your pet, you reduce the risk of organ damage and long-term complications with a dog's heart, lungs or other internal organs. It also ensures that your pet does not have parasites lingering in his or her body.
Heartworm infestations harm your pet's health by damaging the internal body. While the impact depends on whether you have a dog or cat, you want to remove the parasite before it causes severe organ damage in your pet. To learn more about the parasites that may harm your pet's health or to set up an appointment, contact us today at (631) 277-8700 today.