Pet Nutrition Advice from Our Veterinarian in East Islip
As a pet owner, you can consider it your right and responsibility to make sure that your animal has a long and healthy life. As such, providing adequate pet nutrition is key, and truly an essential component to your animal's longevity and well-being. Dr. Louis F. Reda, a leading veterinarian in East Islip, NY, is happy to guide all local pet owners through the important yet often confusing process of making better dietary choices for their animals.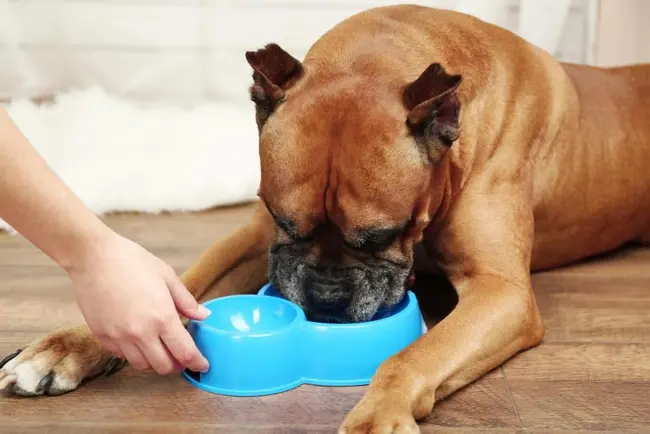 After all, a simple walk through your local pet store or grocery store can be overwhelming. How do you know which food and treats to buy for your pet? How much does your animal need? Do puppies and kittens need different types of food than adult dogs and cats? How can you know which ingredients are safe and healthy for your pet? What about raw food diets?
At All Friends Animal Hospital, we're happy to answer all these questions and more. If you live locally to East Islip, NY, we encourage you to schedule an appointment with our veterinarian today.
The Problem with Pet Obesity and How You Can Help Prevent It
According to recent research from the Association for Pet Obesity Prevention, over half of all domestic dogs and cats in the United States are considered overweight. In fact, 1 in 5 dogs and nearly 1 in 3 cats can be considered obese!
Like humans, pets that are overweight and obese are more likely to develop a number of other chronic health conditions, many which can be life-threatening and/or life-shortening. Indeed, overweight pets are more likely to have arthritis, diabetes, cancer, liver and kidney problems, and more. These illnesses can reduce the quality and length of your pet's life, not to mention end up costing you thousands of dollars in disease treatment and management.
In addition to ensuring your pet gets enough physical exercise, managing your pet's nutrition is the number one most important thing you can do to reduce your animal's risk of becoming overweight. Allowing your vet to help you make decisions on which types of food to buy, as well as which types of food to avoid, is a great step in improving your pet's nutrition and health.
Our East Islip Veterinarian Team Can Help You Maintain Proper Pet Nutrition for Your Animal
East Islip veterinarian Dr. Reda and the rest of his staff work with hundreds of pet owners every year looking to improve the nutrition and health of their animal. Our pet nutrition services include:
Weight management guidance, including exercise recommendations that are safe and appropriate for your pet
Prescription diets and dietary supplements, to help address nutritional deficiencies and manage underlying health conditions including obesity, chronic kidney disease, liver disease, arthritis, and more
Pet dental care, as your pet's oral health, can have a significant impact on its food intake

Contact Our Local Veterinarian in East Islip for More Information Today!
Is your pet at an ideal weight? Get sound pet nutrition guidance with our East Islip veterinarian by contacting All Friends Animal Hospital today at (631) 277-8700