Welcome to All Friends Veterinary Hospital
Pet Emergency? Call us right away at (631) 277-8700!
All Friends Veterinary Hospital
Your Vet in East Islip & Oakdale, NY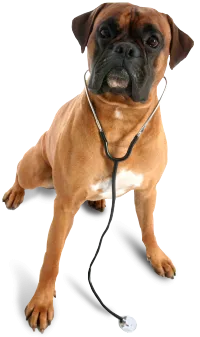 At All Friends Veterinary Hospital, we provide high quality veterinary care in East Islip and the surrounding communities, including Brightwaters, Bay Shore, Islip, and Oakdale. Whether you need routine wellness care or emergency services, you can come to us for the latest treatments in a clean and comfortable setting.
About Our Veterinarian Serving Bay Shore, Brightwaters & East Islip
Dr. Louis Reda is the head veterinarian here at All Friends Veterinary Hospital. A Bronx native, Dr. Reda always felt an affinity for animals and had a dream of being an animal caregiver from an early age. Dr. Reda truly loves helping animals by providing high-quality care.
He is joined at All Friends Veterinary Hospital by veterinary professionals, who share a love for animals. Our staff will greet you in the reception area, perform ear cleaning and nail trim services, gather diet food or prescription medication for you, and do everything possible to make your visit pleasant.
When you visit our veterinary clinic, rest assured that we will treat your pets as if they were our own. Our facility stocks the latest equipment, and Dr. Reda keeps up with advances in veterinary medicine to provide state of the art care.
Services Our Veterinarian Offers
We offer the following services at our veterinary clinic:
Routine and emergency appointments - We are happy to see your pet for routine wellness care or emergencies. Since we use a digital appointment calendar, it is simple to make an appointment that works for your schedule. During routine appointments, we can administer vaccines, discuss pet behavioral issues or pet diets, and discuss any symptoms you have observed. If you have a pet emergency, please contact us right away and we will do our best to fit you in.
Puppy/kitten shots - We deliver core vaccines for dogs and cats in a series of puppy and kitten shots tailored for the health needs of your pet. We will remind you when these services are needed so you can always keep your pet up to date with life-saving vaccines.
Heartworm, flea and tick medication - Protect your pet from pests that carry disease with topical and oral medications from our veterinary clinic. We carry a wide variety of products at competitive pricing, to benefit you!
Senior pet care - Pets have special wellness needs as they age. Rely on us to screen senior pets for diseases, provide medication to manage pain associated with arthritis and other conditions, and care for your pet during their golden years.
Our veterinary clinic isn't just for cats and dogs. We also see pocket pets, birds, reptiles, and rabbits.
See a Vet in East Islip
To see our vet in East Islip, please complete the form on our website or call the clinic today at (631) 277-8700. For a limited time only, we have a new patient special that allows you to take 15 percent off your pet's first visit.
At All Friends Veterinary Hospital, we treat your pets like the valued family members they are.
Dr. Louis Reda
East Islip Veterinarian | All Friends Veterinary Hospital | (631) 277-8700
84 E Main St
East Islip, NY 11730