Kitten Vaccinations During the First Year
The first year of a kitten's life impacts his or her long-term health. By vaccinating your pet, you reduce the risk of common ailments causing harm to your cat's well-being. By understanding the cat vaccinations in Islip NY that your pet needs, you work with a veterinarian at the All Friends Veterinary Hospital to keep your pet healthy.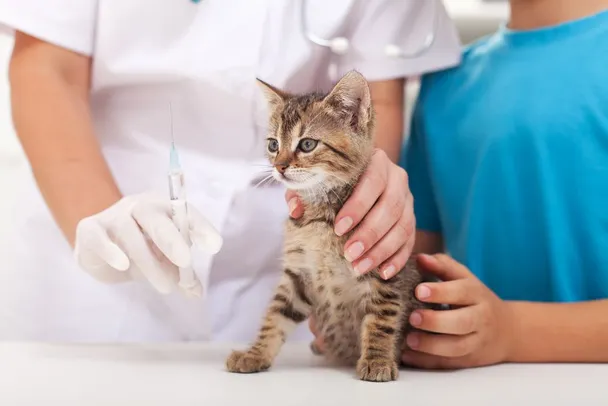 Why Vaccinate Your Cat?
The reasons you want to vaccinate a cat relate to his or her long-term health. Cat vaccinations in Islip NY focus on addressing common risks to a pet's health by using lifestyle information and your cat's potential exposure to certain sicknesses. The primary consideration is the possibility of infections from other animals. Your pet needs certain vaccinations to avoid health risks. You also want to consider optional vaccinations when your pet has a higher risk of infection due to lifestyle factors, such as keeping your cat at a kennel or allowing your cat to roam.
What Kitten Vaccinations Should You Consider During the First Year?
Kitten vaccinations first-year schedules depend on the health of your cat and their specific age. In the first year, you want to obtain the core vaccinations for your cat as well as any additional vaccinations a veterinary professional recommends for the animal.
Common vaccinations for a kitten include:
Rabies
Feline distemper
Feline herpes virus
Feline leukemia virus
Bordetella
The number of doses depends on the specific vaccination, but usually, your pet needs at least two doses of most vaccinations within the first year of life. Booster shots are also given to your pet over the course of his or her life, but the exact timing of the shots depend on your cat's previous vaccinations and specific scheduling.
When to Start Cat Vaccinations
The appropriate timing for an initial vaccination depends on your cat's age and health. Generally, most vaccinations are appropriate when your kitten is 6 to 8 weeks old; however, a veterinarian may recommend waiting if your cat has a specific health concern that impacts his or her immune system and may result in complications from the vaccination.
Scheduling the vaccines depend on when you start the process. Generally, your cat is given core vaccinations at eight weeks old and then the second shots are usually given to your cat after three to four weeks or longer. Some vaccines, like rabies, require a second shot after 12 months. A veterinary professional determines the appropriate timing and schedule for your kitten after evaluating his or her health.
Contact Our Local Veterinarian in East Islip for More Information Today!
Vaccinating your kitten during the first year of life is an essential part of preventing long-term complications with his or her health. To learn more about the vaccines available in our clinic or to set up an appointment to vaccinate a kitten, contact us at (631) 277-8700 today.