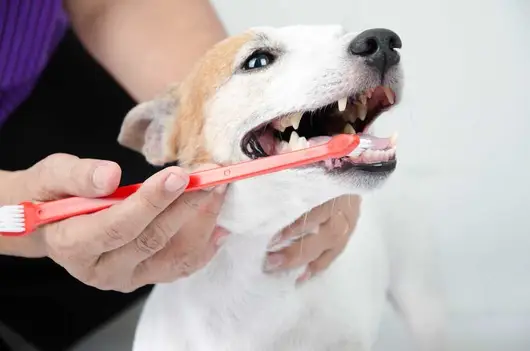 You know you're supposed to feed your pets and walk them every day, but do you know how often you need to clean their teeth? Like humans, dental care is important for your pet as it can prevent dental and medical conditions. However, they don't quite need their teeth cleaned as often as humans do. Let's take a look at how often this important task should take place in this guide from All Friends Veterinary Hospital in East Islip.
How Often Should I Brush My Pets Teeth at Home?
Your furry friend needs their teeth brushed at home at least two or three times each week. If you've never brushed their teeth before, this can be a little difficult in the beginning. It can take some time for them to become accustomed to letting you do it.
Be sure that you get toothpaste made for pets since human toothpaste can make them sick. Just like your dentist taught you, you will need to brush in small circular motions and do small sections at a time. Take breaks and give your pet some love and attention to reward him or her.
How Often Do They Need Professional Cleanings?
In addition to your cleanings at home, your pet needs a professional dental cleaning at least once a year. This cleaning will ensure that everything is cleaned fully and properly. Your veterinarian can also help remove any buildup that you might not normally be able to get. We will also keep an eye out for any damage or areas that need extra attention.
At the cleaning, if any potential issues are noticed, your veterinarian might suggest more frequent cleanings. It's important that, whatever the frequency might be, you keep these appointments. It's one of the best ways to help keep your pet healthy and free from pain associated with dental issues.
Your veterinarian can also recommend products and tools that can assist with your pet's dental care. Additionally, we can provide tips and guidance on the best ways to help keep your pet's mouth clean and healthy.
Schedule Your Pet's Dental Cleaning
in
East Islip, NY
You want to keep your pet healthy and happy – and we want to help you make that happen. Call our team at All Friends Veterinary Hospital today at (631) 277-8700 or reach us through our website by using our online contact form.