Laser Therapy from Our Veterinarian in East Islip
Here at All Friends Veterinary Hospital, we believe Brightwaters, Bay Shore, East Islip, and Oakdale pets deserve the same high standards of care and state-of-the-art treatment technologies as their human owners might receive. That's why we offer our four-legged patients one of the most advanced soft tissues therapies, a modality is known as laser therapy. Our special low-level laser instrument can speed healing while also offering safe, effective, drug-free pain relief for acute or chronic conditions and our veterinarian in East Islip can extend this remarkable form of care to your beloved pet.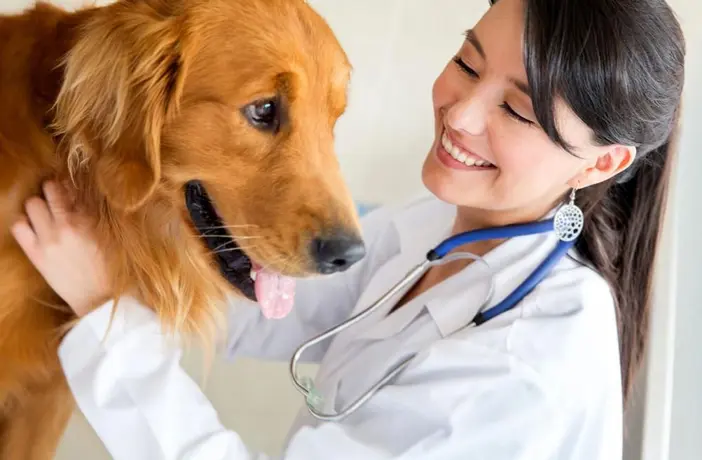 How Does Pet Laser Therapy Work?
When we talk about laser therapy, we're talking about a different type of laser than the cutting laser used in surgical procedures. This technique is often referred to as low-level or "cold" laser therapy because it emits a much lower frequency of amplified light than a surgical laser. This beam passes right through an animal's skin without causing any damage or pain. Beneath the skin, the beam's energy stimulates the tissues in need of treatment to produce more ATP. ATP is a kind of "fuel" used by cells to repair and regenerate them; the more ATP the tissues have, the faster and more completely they can heal.
Pet laser therapy also reduces pain. The energy of the laser beam warms and soothes muscles, which can ease or prevent painful tightness and spasms. It also increases blood flow to the treatment site, enabling inflammatory substances to exit the tissues more efficiently even as the blood brings healing nourishment to the cells.
Drug-Free Pain Relief, Chronic Pain Management, and Rehabilitation
Pet laser therapy is a highly versatile form of treatment, with multiple applications. Our East Islip veterinarian prescribes it for pain relief and rehabilitation in many kinds of acute injuries, including strains, sprains, nerve damage, post-operative pain, and fractures. The sheer safety and convenience of laser therapy also make a great tool for chronic pain management, especially in pets who cannot tolerate pain medications. We may prescribe it for the management of conditions such as osteoarthritis, chronic neuropathy, periodontal disease, recurring ear infections, hip dysplasia and other problems.
A typical pet laser therapy session lasts 10 to 20 minutes, making it easy to schedule. No shaving, anesthesia or other extensive preparations are required; you pet simply sits or lies quietly while we administer the soothing, healing laser. In fact, many pets genuinely enjoy the warmth and relaxation conveyed by the laser's energy -- and they definitely enjoy the healing and pain relief benefits they get from their sessions.
Ask Our East Islip Veterinarian about Laser Therapy Today!
If you like the idea of providing your pet with safe, drug-free pain relief and injury treatment, ask our East Islip veterinarian whether laser therapy is right for his needs. Call (631) 277-8700 today to schedule a consultation. It could turn out to be one of the nicest things you ever do for your best friend!