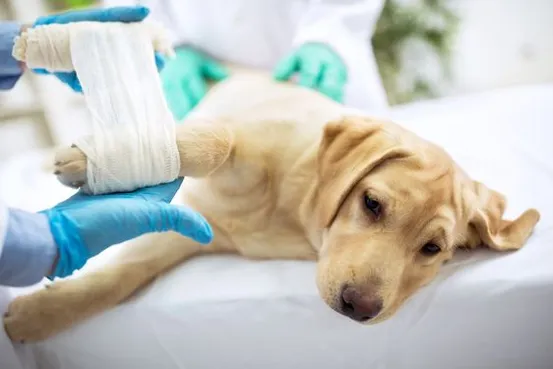 As pet owners, we want to ensure that our pets are happy, healthy, and comfortable. Regular visits to the veterinarian can be essential for maintaining your pet's health, and there are a variety of services that our veterinarian on our veterinary team can provide, from routine pet wellness exams to pet surgery. In this article, we will explore common pet surgeries that you might encounter on a trip to our veterinarian.
Pet surgery is a common occurrence in the world of veterinary medicine. These procedures are designed to address various health problems that can arise in pets and help them to live a happy and healthy life. Some of the most common pet surgeries include spaying and neutering, dental extractions, skin growth removal, and more. We at All Friends Veterinary Hospital in East Islip, NY, are here to help.
Spay or Neuter
Spaying or neutering is a surgical procedure that removes reproductive organs of a pet. It is typically performed on dogs and cats and is done for a number of reasons. The primary reason for spaying or neutering is to prevent unwanted litters of animals that may end up in shelters or become strays. This procedure also helps to reduce the number of behavioral problems that can be associated with pets who are not spayed or neutered, such as marking territory, aggressive behavior, and roaming.
Dental Extractions
Dental extractions are another common pet surgery. This procedure involves removing one or more of a pet's teeth that are causing pain or other health problems. This can be necessary when a pet has developed tooth decay or a tooth has become damaged due to injury. Extractions can help to prevent the spread of infection and can help to reduce the risk of other health problems that can be associated with dental problems, like heart disease.
Skin Growth Removal
Skin growth removal is another common pet surgery. This procedure involves removing growths that have developed on a pet's skin. These growths can be benign or malignant, and they can be removed for a number of reasons, including for cosmetic reasons or to reduce the risk of the growth spreading to other parts of the body.
Visit Us for More Information from Our Vet
There are many services that our veterinarian can provide to help maintain the health of your pet. Regular dental check-ups, spaying/neutering, and vaccines are just a few of the services that our veterinarian offers. By choosing our vet at All Friends Veterinary, you can help ensure that your pet gets proper pet care in East Islip, NY. If you have any questions or concerns about your pet's health, speak to a member of our staff. Call us at (631) 277-8700 for more information.