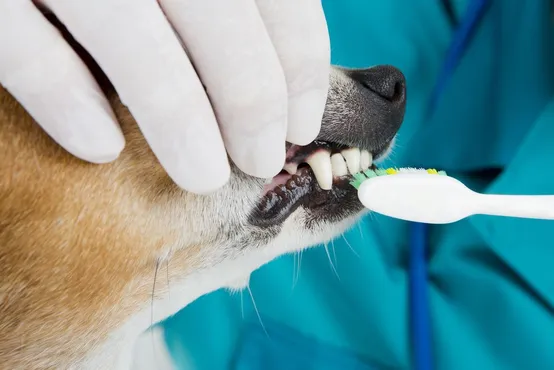 Did you know that, just like humans, your cats and dogs may also need help from a vet in order to help prevent dental hygiene issues from damaging their teeth? Unfortunately, not many pet owners know that their pets can get dental disease.
At All Friends Veterinary Hospital, we are here to help pet owners in East Islip, NY, get the best pet care possible. If you're looking for emergency or routine care, step into our clinic and read on below to see why dental care can be important. We can help your pet feel free of pain and get to the root cause of their dental hygiene and issues!
Importance of Pet Dental Care from a Veterinarian
This service can be one of the most important parts of overall care for your cats and dogs, horses, and other animals with teeth. Dental services vary, and can include routine dental care such as tooth cleanings.
These tooth cleanings can also be combined with a healthy oral hygiene routine, such as brushing your pet's teeth. In addition, dental care may also consist of your pet getting help to recover from diseases such as gingivitis and tooth decay. These are serious issues that can impact your pet's overall comfort, and can lead to symptoms such as trouble eating, inability to chew with one side of the face, facial swelling, and extreme amounts of pain.
Because of these harsh consequences, it can be important to get your pet the care they need in order to prevent the condition from getting worse.
How Does Our Veterinarian Help?
Our vet can help by offering a full dental exam to your pet, looking at their teeth and making sure they are healthy. He can also conduct dental cleanings to help alleviate other ailments of the teeth.
Medications such as antibiotics and even prescription toothpaste can also help get rid of any infections on your pet's teeth. These are some of the many services that we can provide in order to ensure your pet remains healthy.
In addition, our vet may also recommend lifestyle changes to preserve your pet's dental health, such as regular cleanings, changing their diet, and even surgery to help repair damage.
Visit Us for Pet Dental Care from Our Veterinarian
At All Friends Veterinary Hospital serving East Islip, NY, we are here to help your pet live its best life, and offer animal care and other services to do so. Call us at (631) 277-8700 to schedule an appointment.