Vaccinations Offered at Our Local East Islip Veterinarian
Above all else, All Friends Veterinary Hospital believes in offering the best possible range of health care to our animal friends and their human owners. We are fully committed to ensuring that each and every pet gets the help they need to remain healthy and happy for life, and vaccinations are a foundational part of that strategy.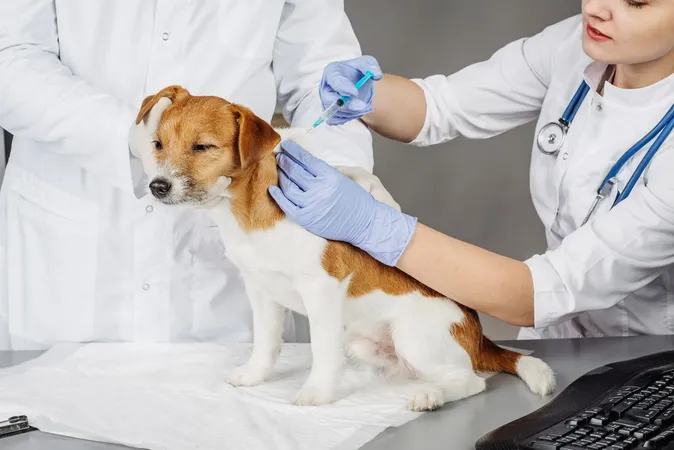 Our veterinarian, Dr. Louis F. Reda, and the rest of our staff will help you figure out why vaccinations are important, work out a regular schedule to keep your pet's shots on track and schedule an appointment to get you in as soon as necessary to keep them up to date.
Professional Attention and Vaccinations from Your Veterinarian in East Islip
Vaccinations are important because they help pets avoid diseases that can shorten their lives, diminish their health or even prove fatal at a young age. A vaccination is a low dose of a disease that spurs your pet's immune system to develop the necessary antibodies to attack that disease were your pet ever to encounter it in real life. Because that encounter would occur in much greater doses of the pathogen, it's critical to build up the immune response first.
Our East Islip Veterinarian provides vaccination for all types of diseases. Some of these are "core," or the vaccinations that your dog or cat absolutely needs some of them, are required by the state of New York, such as rabies. We will tell you which vaccines are core, and which are optional, depending on your lifestyle. For instance, if your pet will likely be exposed to a lot of wildlife, you would likely get extra vaccinations to help prevent against this.
Other common vaccines include distemper and parvo, while cats benefit from shots against feline leukemia and herpes. Ask your vet about additional vaccinations.
Pet Vaccination Schedule and Boosters
When it comes time to consider pet vaccination, our veterinarian in East Islip will help you create a schedule for initial vaccines as well as boosters, which are shots that keep the immune response alive and well over the life of the animal. Not all vaccines require boosters, but enough do that you should talk it through with your vet.
Also keep in mind that pet vaccination is usually front-loaded, meaning you need to get significantly more for puppies and kittens than when your dog or cat is older. Again, your veterinarian in East Islip can help you with this.
When You're Looking for an Animal Hospital in East Islip We have You Covered!
When you need an animal hospital, contact our veterinarian in East Islip, it's the location of All Friends Veterinary Hospital, a family owned and operated, full-service veterinary medical facility. We are located in East Islip, New York, but serve all surrounding areas with quality veterinary care.
When you're ready to find your animal hospital East Islip has you covered, so give us a call today at (631) 277-8700, and we'll help you set up an appointment to put your pet on the road to lifelong health.