Scheduling a routine wellness exam with your veterinarian helps prevent emergencies and diagnose any potential problems with your pet's overall health. Regular visits with our vet in East Islip, NY, help your pet live a long and happy life. If it has been a while since you have scheduled a wellness exam for your pet, the pet care professionals at All Friends Veterinary Hospital are ready to assist you.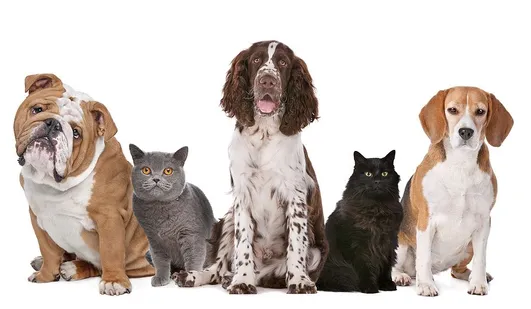 Wellness Exam
Taking care of a pet requires regular and ongoing attention. A comprehensive wellness exam looks at your pet's overall health and helps identify and treat anything related to a serious health condition. Health conditions in pets commonly often arise when regular veterinary care is neglected. During a routine wellness check, our veterinarian assesses a pet's skin, coat, eyes, ears, teeth, respiratory system, and pulmonary system.
Tests Conducted During a Wellness Exam
Our vet in East Islip, NY, will conduct a series of tests to ensure your pet is healthy. The tests performed will vary depending on breed, age, and other conditions. At this time, we will also recommend any vaccines your pet is not up-to-date on. Standard tests conducted during a wellness exam include:
Blood Test
Fecal Test
Feline SNAP Test
FIV Testing
Hookworm Screening
Intestinal Parasite Exam
Importance of Seeing a Veterinarian
Our veterinarian recommends most pet owners schedule a wellness exam once per year. If your pet suffers from any conditions that require frequent attention, our veterinarian will recommend you visit more often. Not seeing a veterinarian could mean that conditions, diseases, and other illnesses may go untreated, resulting in more complications in the future.
Preparing for a Wellness Exam
Make a list of things, including what your pet eats, how much, and how often to bring with you to your pet's wellness exam. Other items that are important to know before the appointment include a list of supplements and medications your pet takes, copies of their previous medical documents, and a list of questions you have about your pet's care, health, and wellness. You should also take note of changes in your pet's behavior and habits, as these changes could indicate a greater underlying issue.
Schedule a Wellness Exam with Our Vet in East Islip, NY
At All Friends Veterinary Hospital, we have been providing residents of East Islip, NY with reliable pet care services for many years. Call us today at (631) 277-8700 for more information or to schedule an appointment with our veterinarian.