All Friends Veterinary Hospital New Patient Center
Do you need a veterinarian in East Islip? At All Friends Veterinary Hospital, we welcome pets throughout our Long Island community, from East Islip and Brightwaters to Oakdale and Bay Shore. If you're new to our veterinary hospital, we encourage you to browse our new patient center and complete the necessary paperwork before your pet's first visit. At All Friends Veterinary Hospital, we do our best to keep you informed and prepared, and we also value your time. Please enjoy the convenient resources in our virtual new patient welcome center.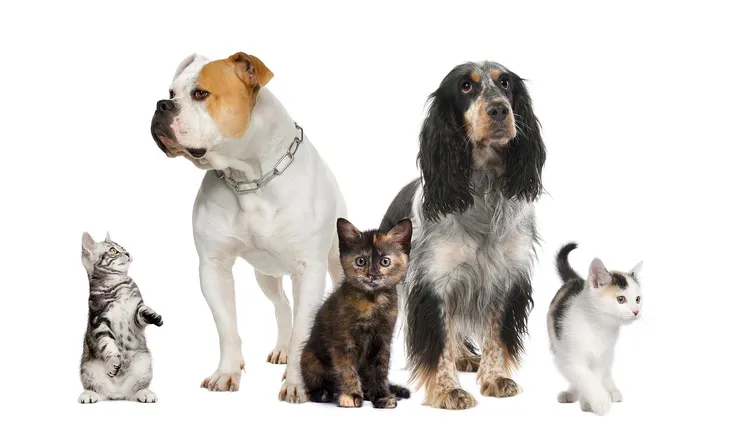 Complete Your New Patient Form Online
We want to minimize stress for your pet, so we encourage you to fill out their new patient paperwork ahead of time instead of waiting until you arrive for an appointment. Just download the new patient registration form from our website, and complete it before your pet's first exam. This gives you time to compile details about your pet's health history and needs, making our own records more accurate and comprehensive.
Learn What to Expect During the Exam
So, what will happen during your pet's first visit? Most new patients start with a comprehensive wellness exam, which includes a head-to-tail checkup to assess your pet's physical health. Your East Islip veterinarian will inspect your pet's entire body, paying close attention to the condition of the teeth, fur, skin, nails, gums, eyes, nose, ears, and joints. We also evaluate the lungs, heart, and other vital organs. During this first exam, we may administer core vaccines or suggest a vaccination and parasite prevention schedule for future visits.
Tour Our East Islip Vet Hospital
Want a preview of our facility? At All Friends Veterinary Hospital, we take pride in our clean, cheerful rooms and state-of-the-art medical equipment. We also understand that you want the best for your pets, so we don't expect you to take our word for it. Before you come in for your pet's first visit, take a virtual tour from the comfort of home. We've published several recent photographs of our East Islip veterinary hospital and staff.
Explore Your Payment Options
Cost shouldn't prevent your pet from getting the preventative care or treatment they need. We honor a variety of payment options at our veterinary hospital, including CareCredit, debit and credit cards, and most major pet insurance policies. If you face unexpected vet bills, we'll work with you to configure a payment plan through CareCredit.
Schedule Your Pet's First Wellness Exam
Our East Islip veterinary team wants to make your pet's first visit as painless as possible. To welcome you to the family, we'll take 15% off your pet's first wellness exam! Just fill out our online form to request an appointment for a wellness exam with our East Islip vet. We serve pets throughout East Islip and the surrounding area, and we look forward to caring for your family member for years to come.